It's that time again folks! Time for "Free Image Friday" where we share one free (for personal use only) image each week for download. We will show you a watermarked version of the picture, and then provide the link on where to go to download the un-watermarked version. For the link, check below!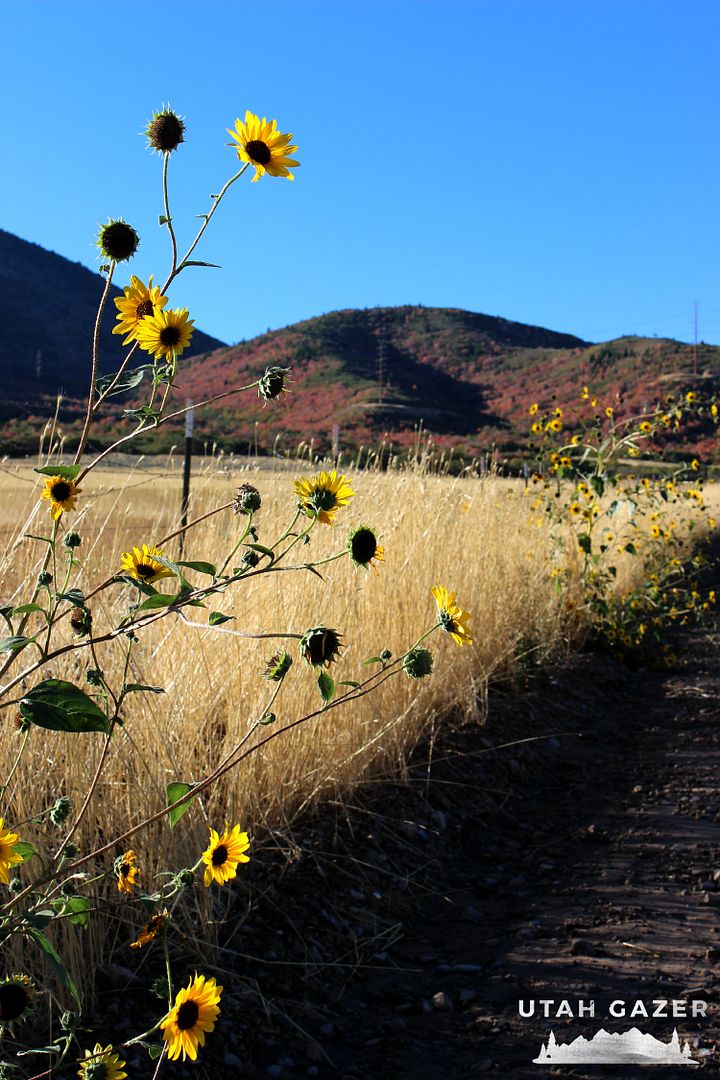 I was so excited to not only capture the copper on the hills as the leaves are starting to turn, but that I was able to get some pretty sunflowers in the shot. This crisp, nearly fall, morning was the perfect time to go out and do a little exploring.
If you'd like your own free copy, click the link below.
Make sure to check out Sarah's other site: