It's that time again folks! Time for "Free Image Friday" where we share one free (for personal use only) image each week for download. We will show you a watermarked version of the picture, and then provide the link on where to go to download the un-watermarked version. For the link, check below!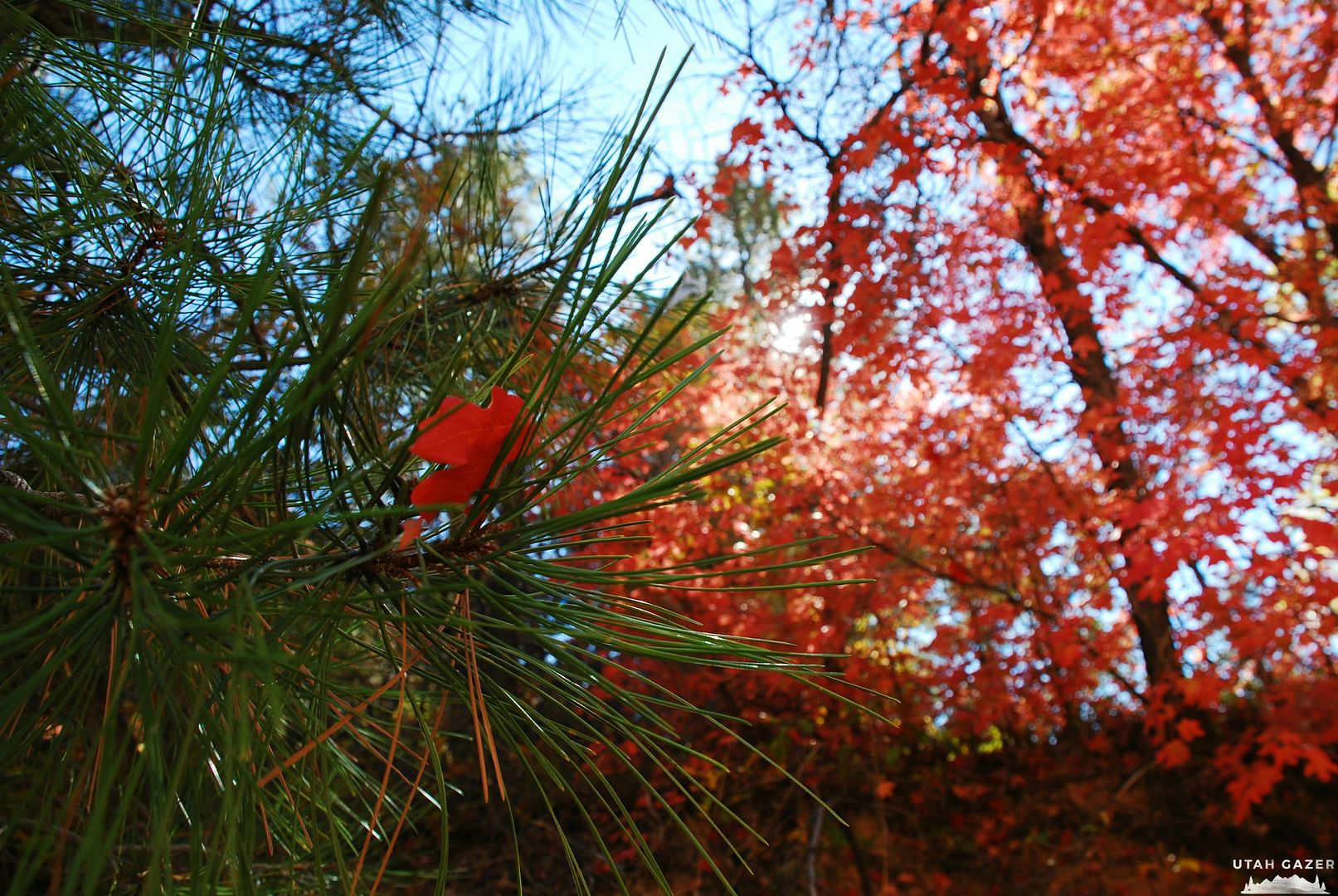 This was a submission from one of our readers, Roxanna Scow. I love Fall because of the beautiful colors that you get to see as the leaves change. Roxanna actually snapped this one while out for a drive through Zion. She and her kids had stopped for a quick lunch and happened to look up to see a single red leaf stuck in the evergreen pine. For her, this photo symbolizes looking at the details. Even the smallest things can bring such great happiness and beauty. Thank you Roxanna for sharing!
If you'd like your own free copy, click the link below.
Make sure to check out Sarah's other site: