To me, Erda is quaint and just where I would want to build a house if staying in Tooele County were in the cards for us... unfortunately, due to my husband being laid-off in September, my family is re-locating. My dreams of building a house on a five acre lot in Erda, in a couple of years, have officially gone down the drain. Oh well, sometimes we plan and then the plan changes and we have to adapt to what life throws at us.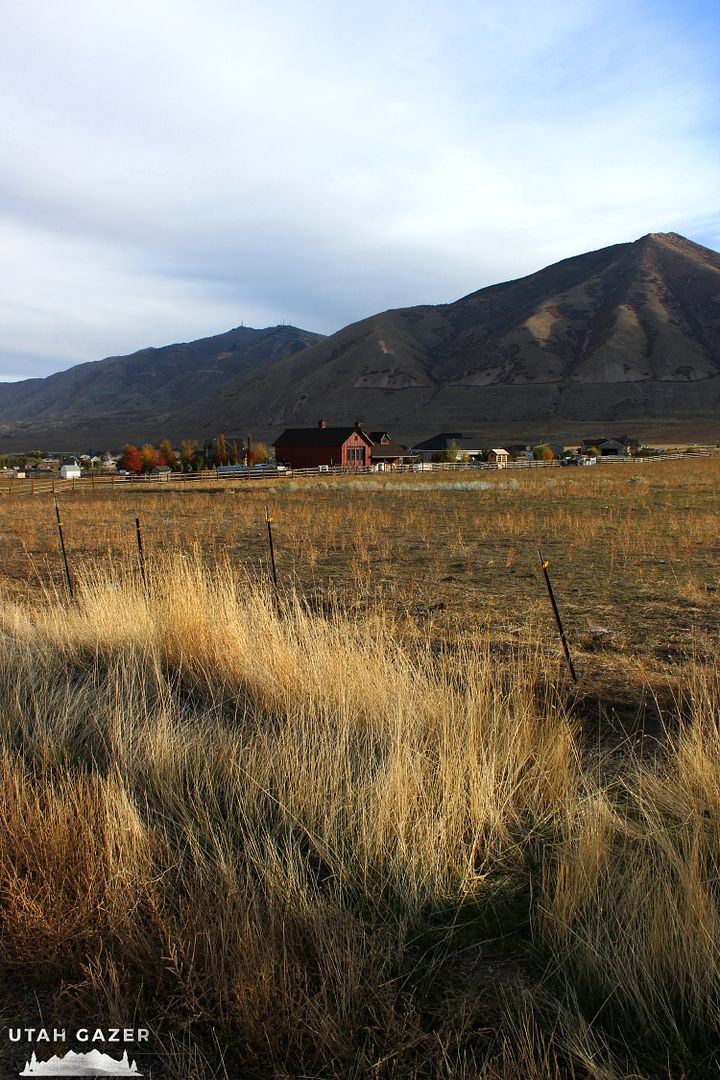 Anyway, I wasn't planning on showing you all this area because I was planning on moving there, but my loss is your gain. It is a really small town and all of the lots of land are huge...which means that even if every inch of property were built on, it would still have a small-town feel to it.
I love the side of this mountain how if you look a little above the base of it there is a line of shrubbery that is darker. I'm sure it was a water-line from the Great Salt Lake's old shore line, but it reminds me of the Hurricane canal a lot and makes me feel at home any time I drive by it. Do you see it? Just above the top of that fence post near the center of the picture?
I love that you can see the Great Salt Lake, but you're not so close to it that you smell it regularly...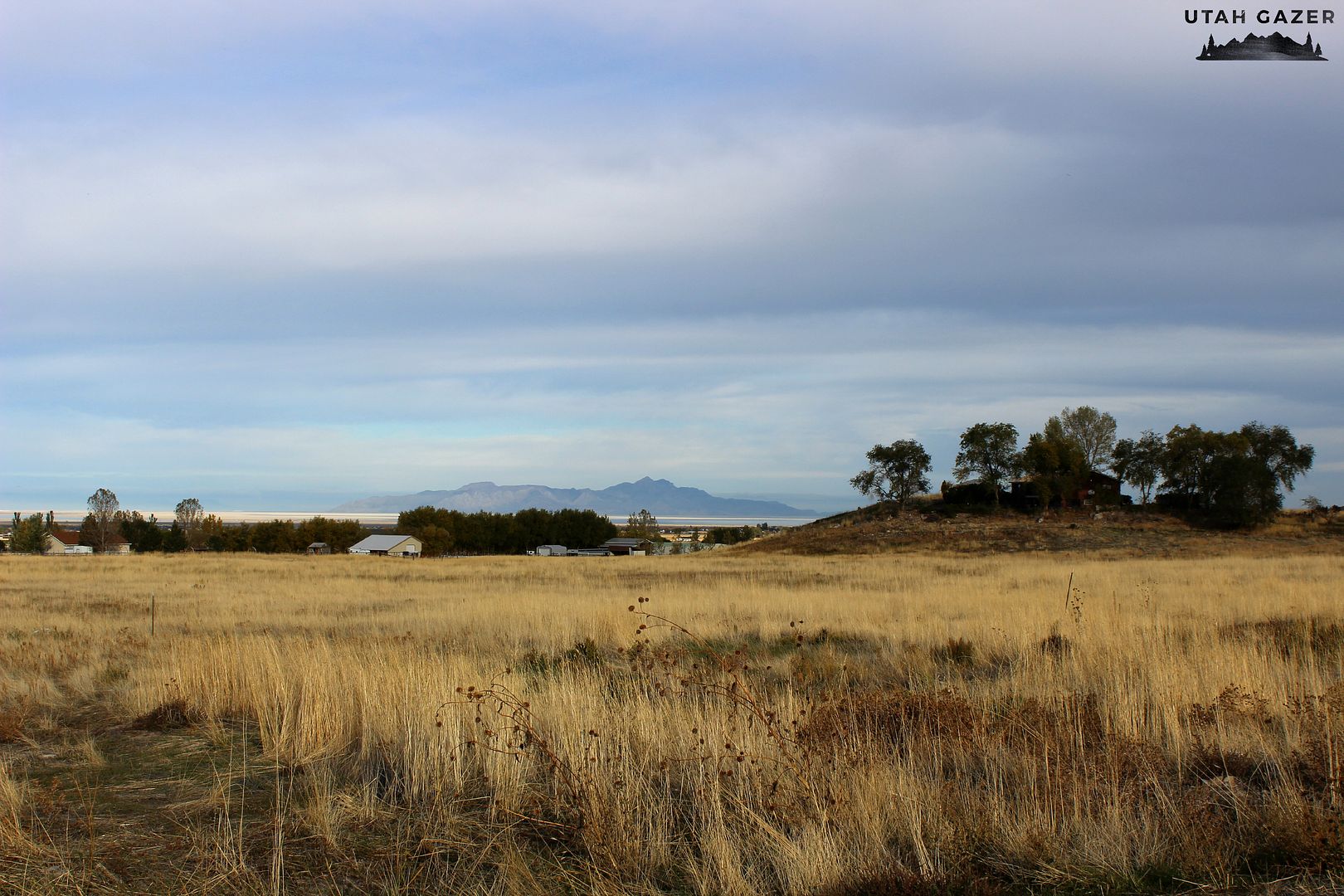 Then you've got the view toward Grantsville...another beautiful small town!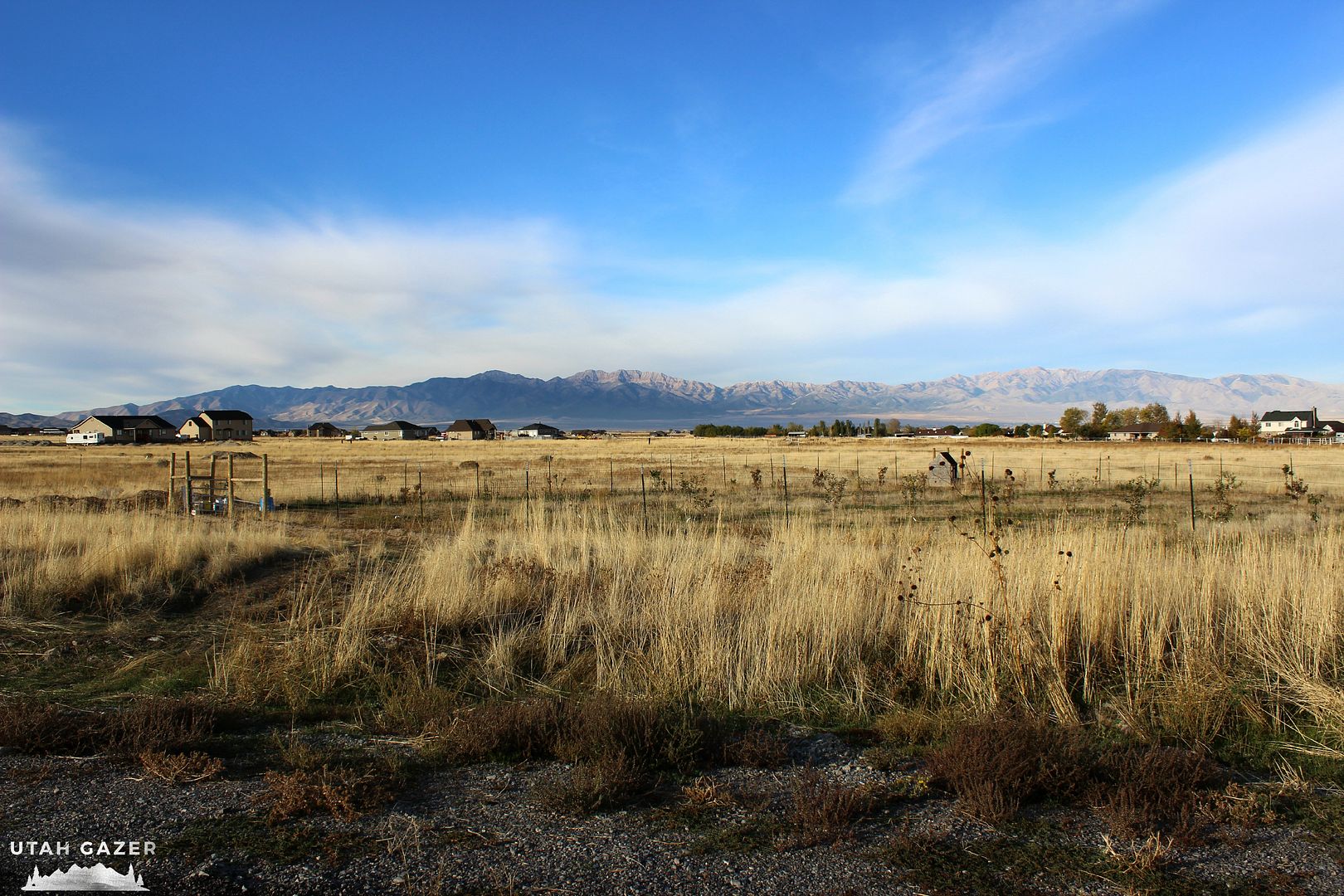 These were all taken on the very East side of town. Very near the area that I wanted to buy land...it's a bit more expensive to build/buy in Erda, but I think that keeps out a lot of the rif-raf that comes with cheap housing areas. Anyway, that's all I have for you today. ~Sarah
Places nearby that you may also like:

Great Salt Lake State Park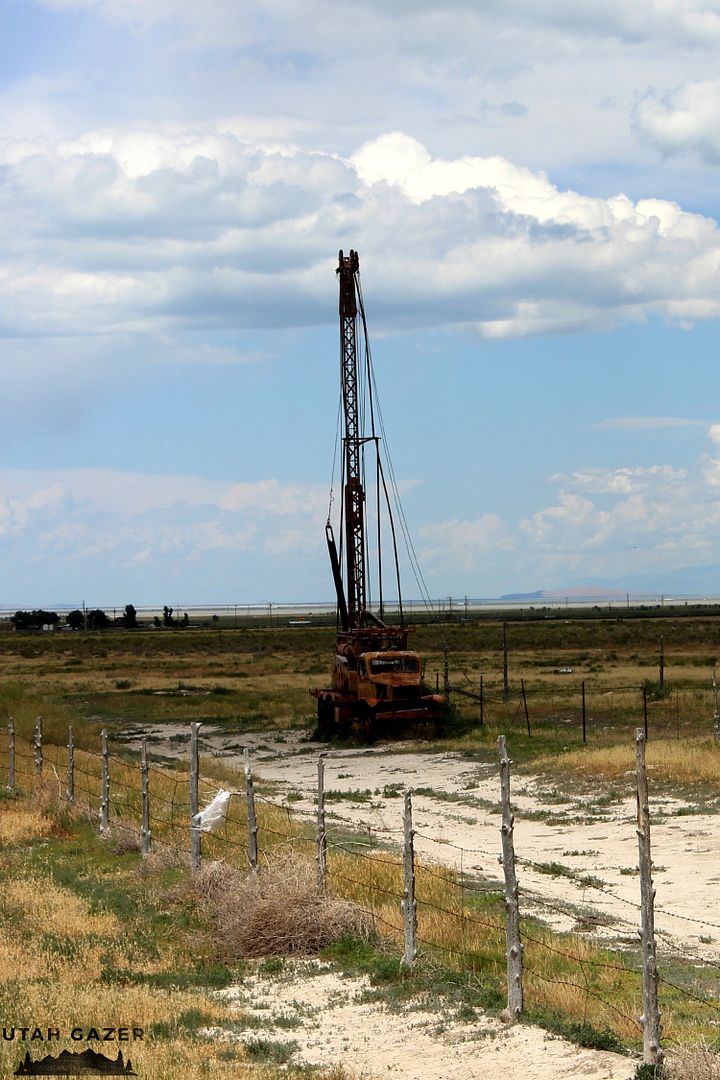 Grantsville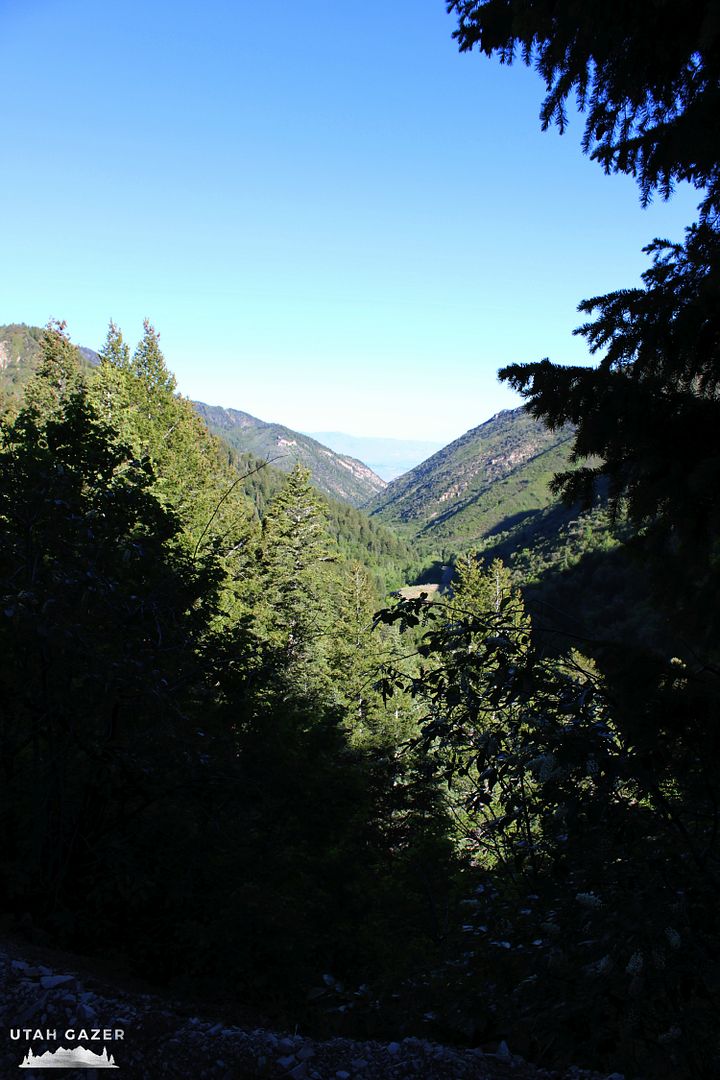 Middle Canyon Road
To see all of our posts from Tooele County, go here!
Make sure to check out Sarah's other site: