I hope you are viewing this post while wearing fuzzy socks, sitting next to a fire, and sipping cocoa...Boy was it a struggle to go on an outing today! Not only is the Northern Utah inversion making visibility a nightmare, but since the roads are super snowy, it meant that I couldn't pull over to take pictures (for fear of getting stuck), so finding places that I could even see anything AND felt safe to park in the middle of the road was challenging to say the least. But we did go out and saw some beautiful views and it was still nice...even with my five-year-old yelling at me that it was "the worst outing ever"... ha ha!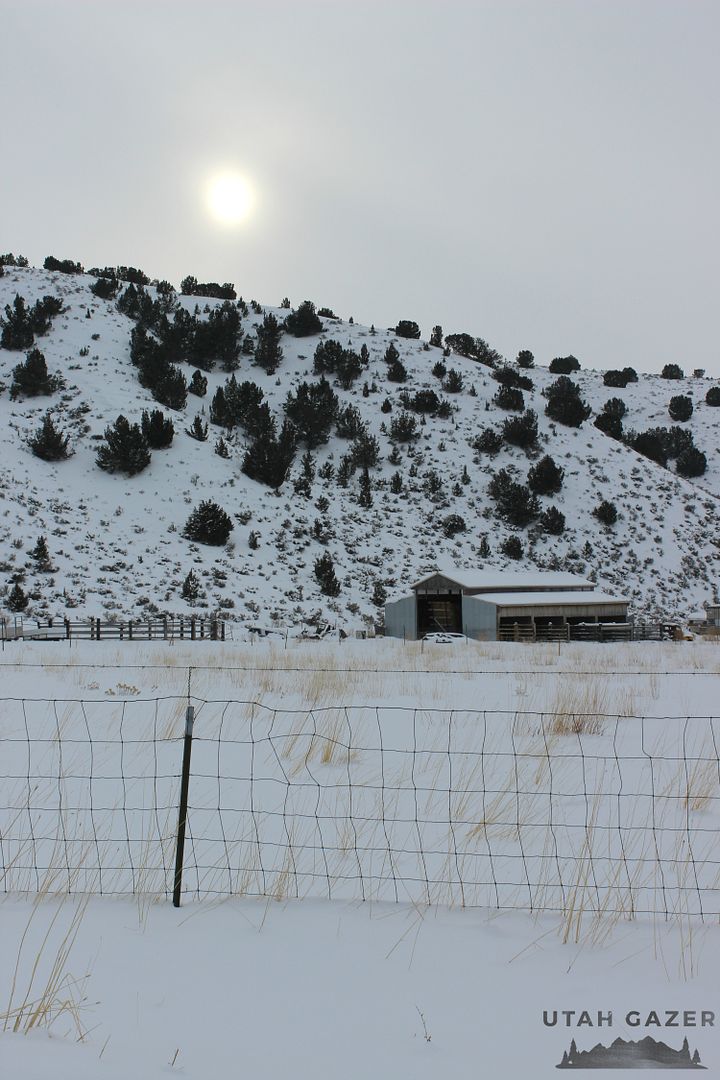 Even though we weren't able to stay out long, we did still manage to see some wild-life. First we ran into some wild turkeys that were gobbling there way across the road and it was fun to see them take flight to get over the fence. Next we saw about ten dear in a nearby field. All just on the outskirts of Stockton. Anyway, I did manage to get a shot of at least one of the deer...they didn't like me much so ran away as soon as they saw that I was taking interest in them.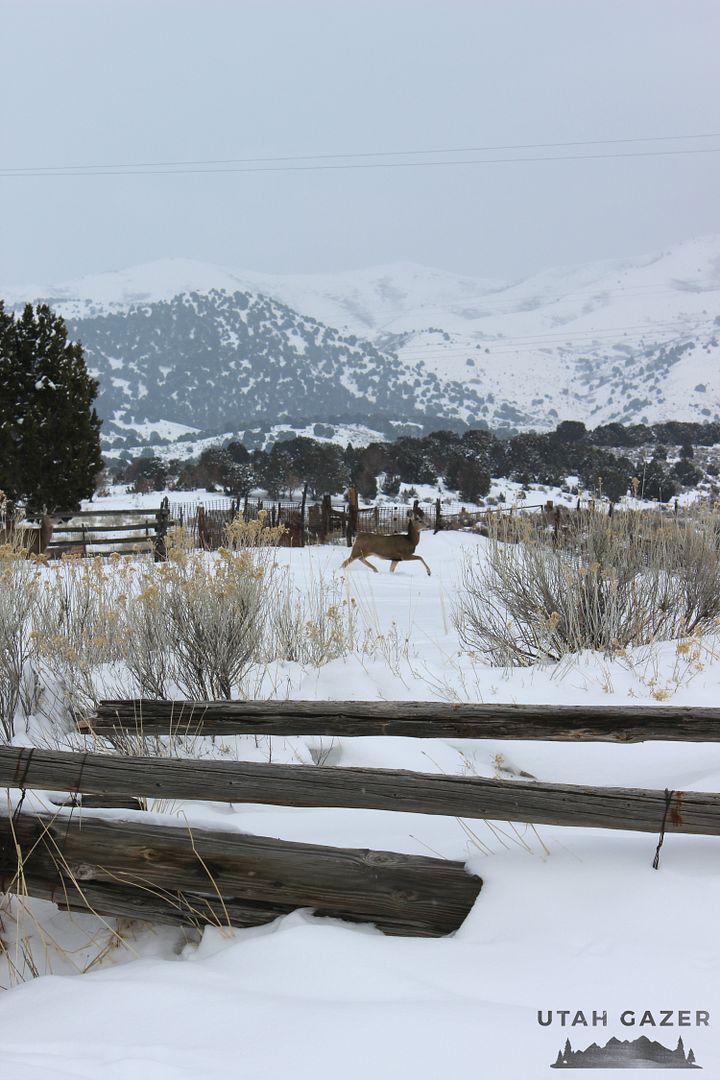 I'm a sucker for pretty barns, so I was happy to see this one...I need a better lense though to do some more close-ups without trespassing...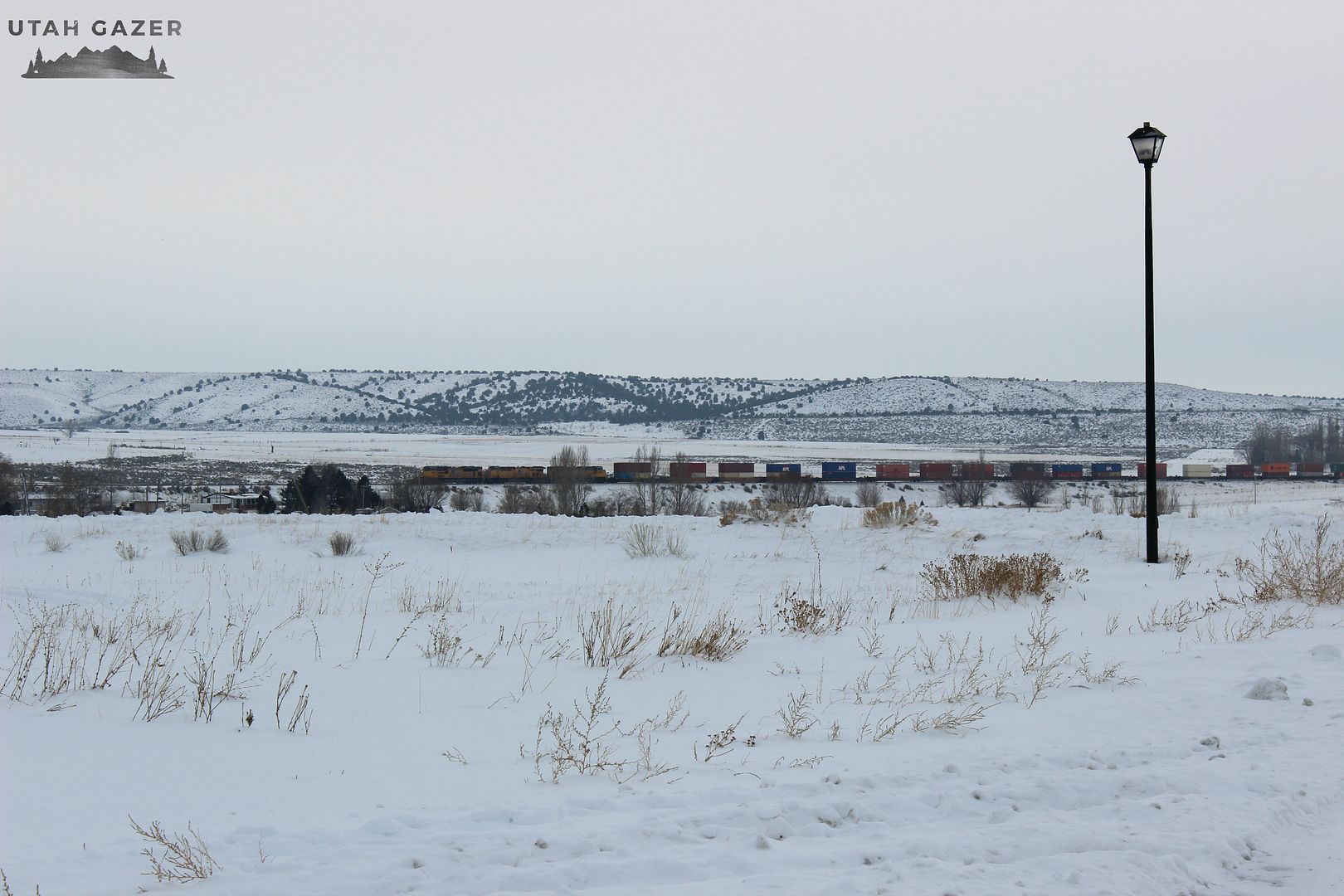 Although I was not looking forward to taking the kids out in the snow, it did end of being a fun trip and that's the whole point. To get us out of the house, connecting with each other, and seeing what there is to see and no, we hadn't driven around Stockton when it was snowy so it was good. My seven-year-old was cute and brought a notebook to draw out her memories of the outing. So silly but it kept her excited about it. ~Sarah
Places nearby that you may also like (pictures are links):




Stockton In Summer
Soldier Canyon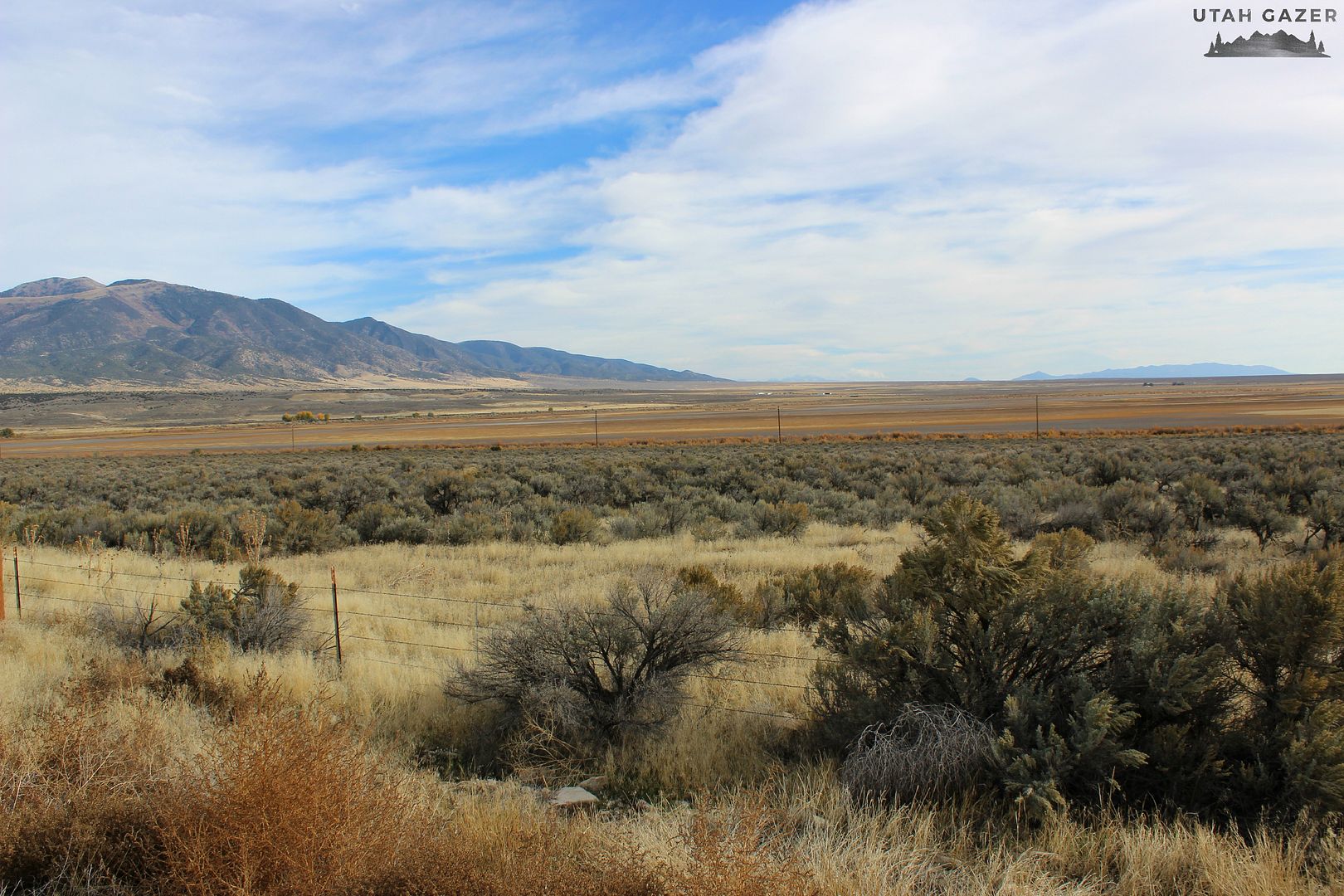 Rush Lake/Valley Area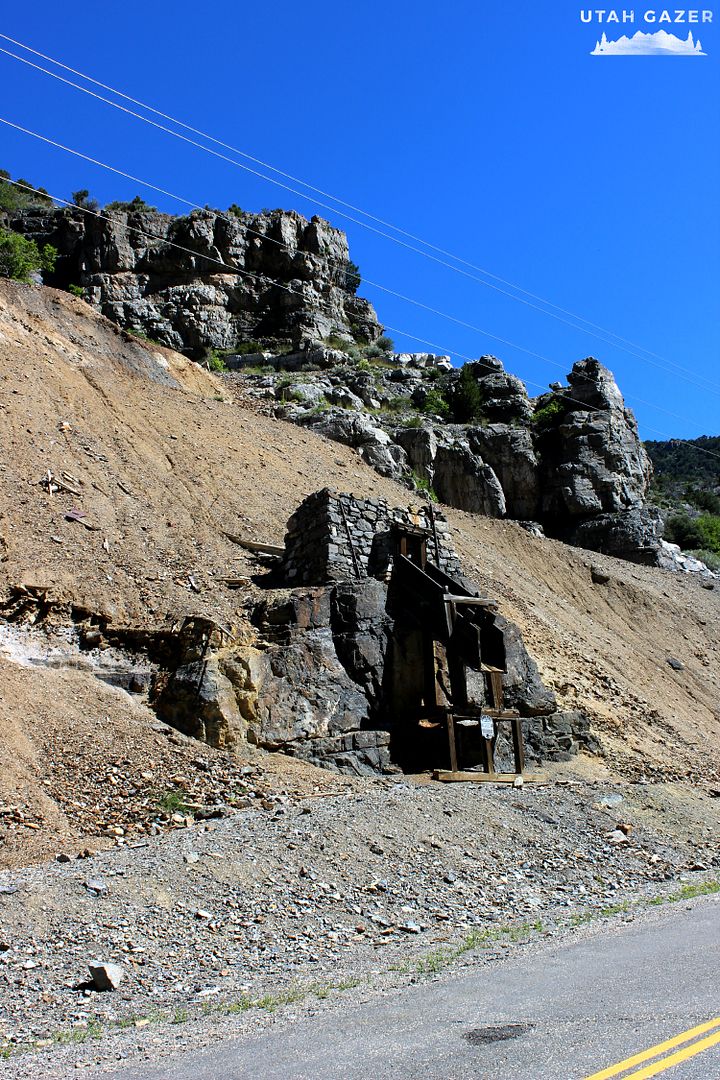 Ophir

Mercur Cemetery
To see all our posts from Tooele County, go here.
Make sure to check out Sarah's other site: