Hi there! Join Angie & Sarah on
Facebook,
Pinterest,
and/or
Subscribe
to keep up with what's new at Utah Gazer.
Some of you may be wondering why we offer free images(for personal use only) every Friday and the answer is simple. We want to share the beauty! So, I've compiled a list of what you could do with them in case you need some ideas.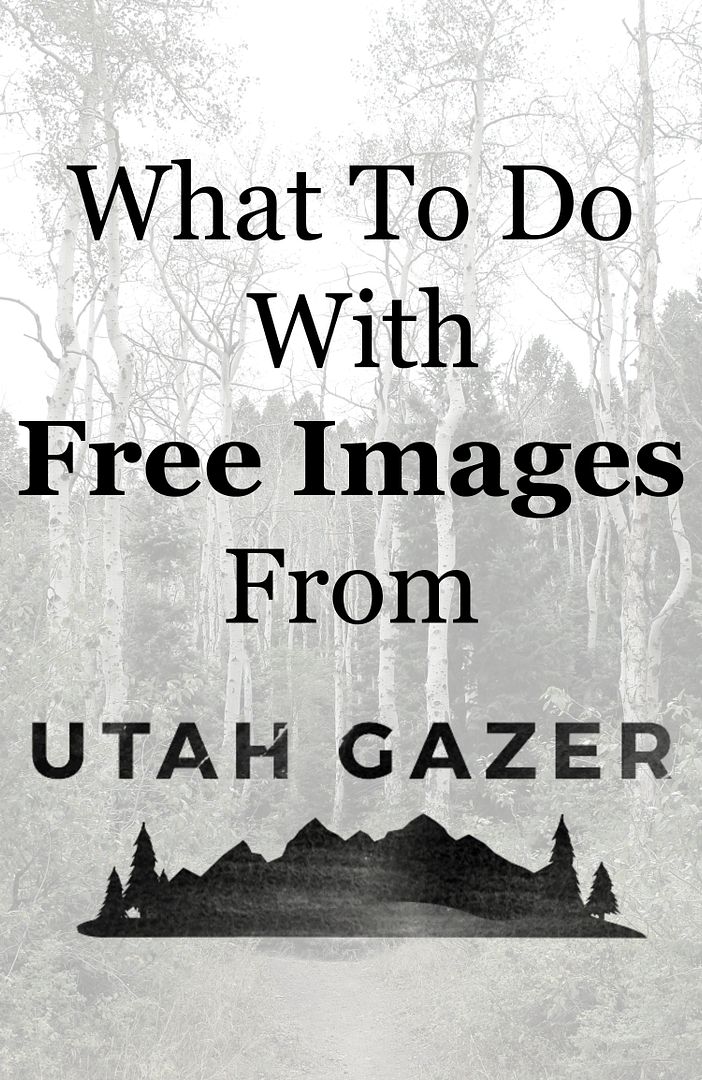 Order a canvas print for your wall.
Create a piece of custom artwork. You could edit the photo's, adding text to the front, to have a one of a kind piece of art in your décor.
As wallpaper on your desktop.
Create a slide-show using your favorite locations and display them on your tv or in a digital frame.
Use them to make a photo blanket for someone in need.
Get them printed and add them as a background for your scrap booking.
Fade the landscape, add your image and get some personal stationary printed.
You'll need like 100+ blown up and printed for your Utah Gazer shrine...only kidding.
Get family t-shirts made if we share your favorite location.
Create a motivational poster.
Print them on sticker paper and use those stickers anywhere stickers may be in need.
Use it as a focal point in your day dreaming...or labor.
Get a large print made and use it as a backdrop for your wedding or photo shoot.
Use them to make fun magnets for your fridge.
Use your favorite winter scape to fill clear Christmas ornaments.
Mod Podge them onto craft projects.
The possibilities are endless! Yes, some of these are absolutely silly...but you get the picture (no pun intended). Please email us if you have any other fun suggestions for photo usage. Thanks!
Make sure to check out Sarah's other site: